WE ARE
CARBON NEUTRAL
We have worked hard with the motorsport industry's leading organisations and associations to champion sustainability and environmental best practice at all levels of the sport.
Motorsport has been at the forefront of focussed technological innovation aimed at reducing emissions within the broader automotive sector, but faces increased scrutiny of its impact on the environment. We hope to continue to look into solutions for clubs, associations and drivers to ensure goals are reached to improve the outlook for our sport.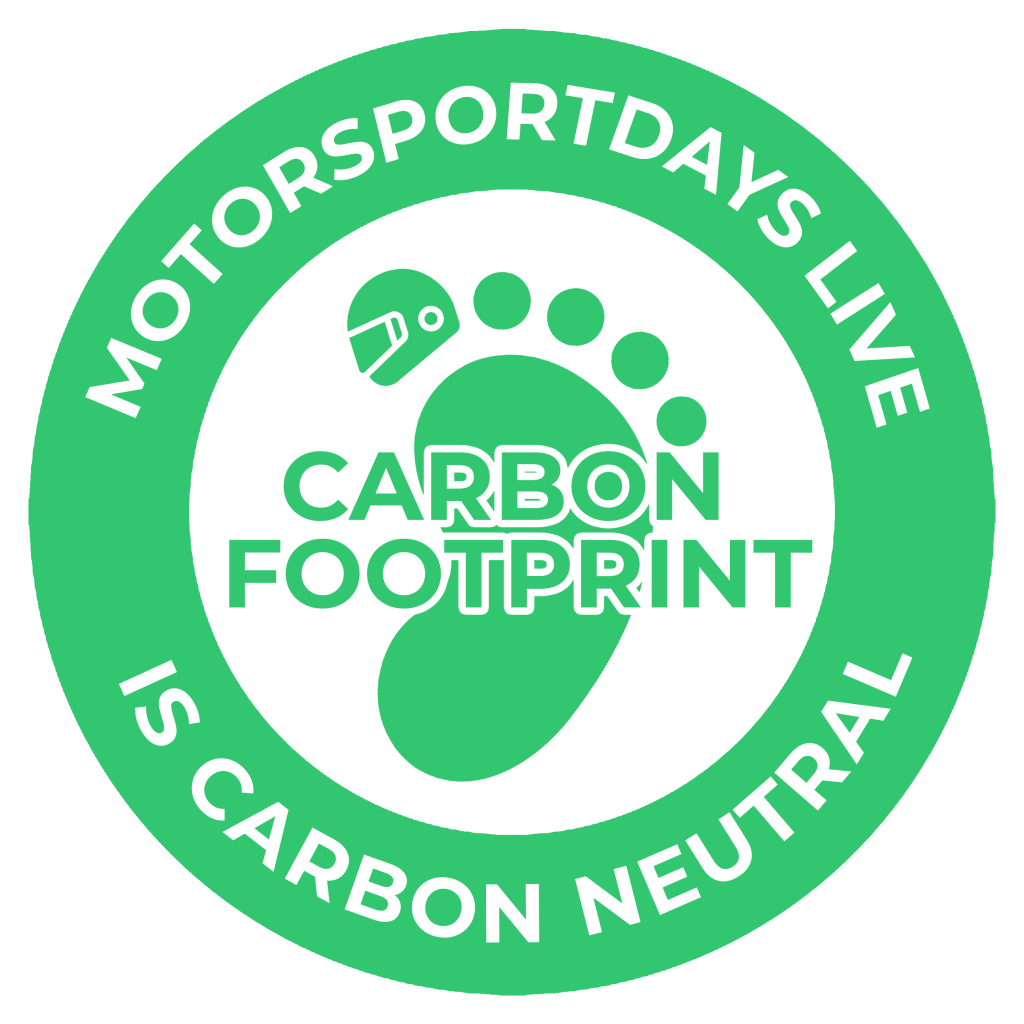 OUR CARBON FOOTPRINT CALCULATIONS
We've looked at all aspects of carbon generation at MotorsportDays LIVE including ENERGY USAGE at the venue and on-track usage, TRANSPORTATION and ACCOMMODATION for exhibitors, visitors and the trade. Our detailed calculation is across both days of the event, plus build-up and breakdown estimates that our event generates a carbon footprint of approximately:
63 Metric Tons Carbon Footprint. 
Our Carbon Offset contribution
We are working with various local charities to offset our total carbon usage for MotorsportDays LIVE 2020. These charities are involved in tree planting, community support projects and various other initiatives for protecting the environment. Our efforts will continue onsite at MsD LIVE with visitors being able to donate further to enhance our support.

A

gREENER

FUTURE in MOTORSPORT
Not only are we able to deliver world class workshops for the industry to better understand the various initiatives currently underway to promote the greener motorpsort, we are also working on track to with various engineers, designers and innovators such as the ERA Championship which is an all-electric formula championship.
Every ticket registered will have access to our workshops on EV's and greener fuels in motorsport. You can see first hand the vehicles on track in a LIVE racing environment.